The People Look Like Flowers at Last: New Poems (Hardcover)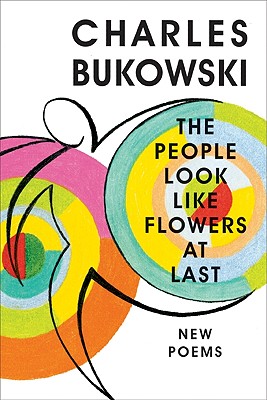 $27.50
Special Order - Subject to Availability
Description
---
the gas line is leaking, the bird is gone from the
cage, the skyline is dotted with vultures;
Benny finally got off the stuff and Betty now has a job
as a waitress; and
the chimney sweep was quite delicate as he
giggled up through the
soot.
I walked miles through the city and recognized
nothing as a giant claw ate at my
stomach while the inside of my head felt
airy as if I was about to go
mad.
its not so much that nothing means
anything but more that it keeps meaning
nothing,
theres no release, just gurus and self-
appointed gods and hucksters.
the more people say, the less there is to say.
even the best books are dry sawdust.
—from "fingernails; nostrils; shoelaces"
About the Author
---
Charles Bukowski is one of America s best-known contemporary writers of poetry and prose and, many would claim, its most influential and imitated poet. He was born in 1920 in Andernach, Germany, to an American soldier father and a German mother, and brought to the United States at the age of two. He was raised in Los Angeles and lived there for over fifty years. He died in San Pedro, California, on March 9, 1994, at the age of seventy-three, shortly after completing his last novel, Pulp.
Site and Event Search