The Canceled Czech (Mass Market Paperbound)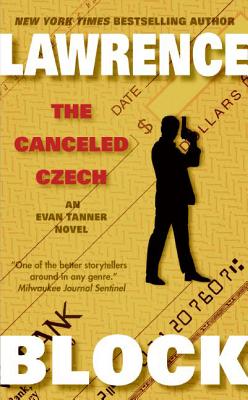 $7.99
Special Order - Subject to Availability
Description
---
Evan Tanner ran head-first into a piece of shrapnel in Korea, and now he can't sleep. Ever. Which can be an asset for a dedicated linguist, term paper forger, thief, lost cause enthusiast . . .
Spy.
Tanner takes on jobs for a covert intelligence organization so secret that even those who work for it have no idea who they're working for. Now his nameless supervisor wants him to sneak behind the Iron Curtain, storm an impregnable castle in Prague (alone ), and rescue an old Slovak who's got a pressing date with a hangman's noose.
The trouble is the prisoner is an unrepentant Nazi who makes Goering look like Mister Rogers. Tanner hates Nazis. If he's caught (which is likely) the U.S. will deny that they know him. And Tanner will be executed. After being tortured, no doubt. All in all, there are many excellent reasons why Tanner should refuse this assignment.
So, naturally, he says yes.
About the Author
---
Lawrence Block is one of the most widely recognized names in the mystery genre. He has been named a Grand Master of the Mystery Writers of America and is a four-time winner of the prestigious Edgar and Shamus Awards, as well as a recipient of prizes in France, Germany, and Japan. He received the Diamond Dagger from the British Crime Writers' Association only the third American to be given this award. He is a prolific author, having written more than fifty books and numerous short stories, and is a devoted New Yorker and an enthusiastic global traveler.
Site and Event Search