The Burnt House LP (Large Print / Paperback, Large Print)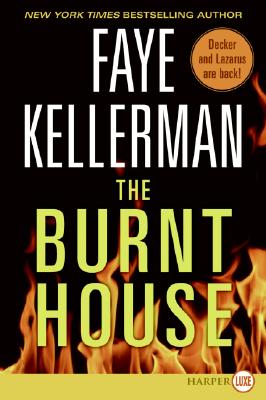 $25.95
Special Order - Subject to Availability
Description
---
At 8:15 in the morning, a small commuter plane carrying forty-seven passengers crashes into an apartment building in Granada Hills, California. Shock waves ripple through Los Angeles as L.A.P.D. Lieutenant Peter Decker works overtime to calm rampant fears of a 9/11-type terror attack. But a grisly mystery lives inside the plane's charred and twisted wreckage.
The fate of an unaccounted-for flight attendant—twenty-eight-year-old Roseanne Dresden—remains a question mark more than a month after the horrific event, when the young woman's irate stepfather calls, insisting that she was never onboard the doomed plane. Instead, he claims, she was most likely murdered by her abusive, unfaithful husband. But why, then, was Roseanne's name included on the passenger list?
As the jagged pieces slowly fall into place, a frightening picture begins to form: a mind-searing portrait of unimaginable evil that will challenge Decker's and Rina's own beliefs about guilt and innocence and justice.
About the Author
---
Faye Kellerman is the author of twenty-seven novels, including twenty New York Times bestselling mysteries that feature the husband-and-wife team of Peter Decker and Rina Lazarus. She has also penned two bestselling short novels with her husband, New York Times bestselling author Jonathan Kellerman, and recently teamed up with her daughter Aliza to cowrite a young adult novel, Prism—the story of four teens in an alternate universe. She lives with her husband in Los Angeles, California, and Santa Fe, New Mexico.
Site and Event Search