Love Bites (Paperback)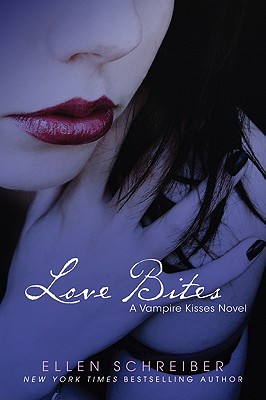 $8.99
Not Available In-Store - Usually Ships from Warehouse in 1-5 Days
Description
---
As a mortal girl dating a vampire, Raven knows that love isn't always easy.
And will Alexander ever make their love immortal?
Now that Alexander's parents have returned to Romania, Raven and her dreamy vampire boyfriend are happy to resume their cryptic romance. But soon another visitor comes knocking: Sebastian, Alexander's best friend, arrives for a stay at the mansion. At first Raven is wary, and then thrilled this is the perfect chance to learn more about her darkly handsome boyfriend and his past Sebastian could be her guide to the love habits of Alexander and his kind. But when Sebastian falls for a particular Dullsvillian, will another mortal beat Raven to the bite?
About the Author
---
Ellen Schreiber was an actress and a stand-up comedienne before becoming a writer. She is the author of the first two books about Celeste and Brandon, Once in a Full Moon and Magic of the Moonlight, as well as Teenage Mermaid, Comedy Girl, Vampire Kisses, Vampire Kisses 2: Kissing Coffins, Vampire Kisses 3: Vampireville, Vampire Kisses 4: Dance with a Vampire, Vampire Kisses 5: The Coffin Club, Vampire Kisses 6: Royal Blood, Vampire Kisses 7: Love Bites, Vampire Kisses 8: Cryptic Cravings, and Vampire Kisses 9: Immortal Hearts. She is also the author of the fully illustrated manga series about Raven and Alexander, Vampire Kisses: Blood Relatives and Vampire Kisses: Graveyard Games.
Site and Event Search