Before the Fall: A Dark Breed Novella (Mass Market Paperback)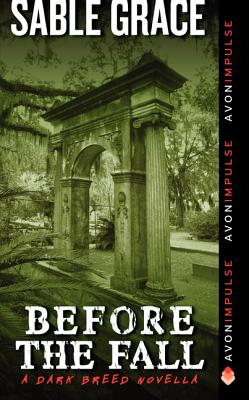 $2.99
Special Order - Subject to Availability
Description
---
Zach was once the Order of Ancients' most feared warrior, beating back the hounds of hell to protect the unsuspecting human race. But since he left the Order ten years ago, he's been living as a mortal . . . until now. The gates of the underworld are breaking open, and Zach is needed in the fight once again. But before he can answer his summons, there's one person he refuses to leave behind. Shanna may think Zach has a screw loose, spouting all this "hounds of hell" nonsense, but he has to get her to safety. The journey to the Order's headquarters is a dangerous one, and even a warrior like Zach might not be strong enough to keep the darkness at bay.
About the Author
---
Sable Grace is the writing team of Heather Waters and Laura Barone, long-time critique partners and friends who came together by fluke to discover their voices fit quite nicely during a writing experiment. The story became far too interesting to put down and Sable Grace was born.
Both Heather and Laura reside in Florida, are happily married to their real-life heroes, and are, well, complete opposites. Still, there's enough common ground for them to weave their words together in the voice of Sable Grace.
Site and Event Search