Wide Awake (Hardcover)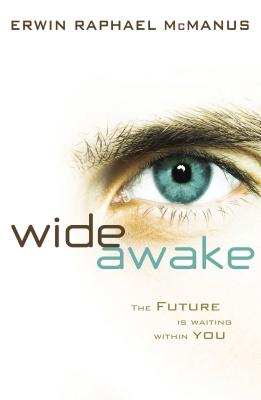 $19.99
Special Order - Subject to Availability
Description
---
The alarm sounds. Your feet hit the floor and carry you into another day. But what does that day hold for you? Will you be punching your card at work, catching up on TV at home, and crashing into bed before you rinse and repeat the next day? Or will you dare to dig deep and discover the incredible potential lying dormant within us all?
In "Wide Awake," renowned speaker and church visionary Erwin Raphael McManus challenges us to put an end to all the sleepwalking and settling, for each of us was created by God for a reason. He has called you to live as Jesus did a heroic life, void of monotony, teeming with danger, adventure, and the unknown. Living wide awake is about realizing that the world desperately needs you to live up to your potential.
There is a future that needs to be created, and it is waiting for us all to wake up and get out of bed. The alarm has sounded, and it is time to shake off the slumber.
It's time to live, to create, to imagine, to dream . . . W"ide Awake.
About the Author
---
Erwin Raphael McManus is an iconoclast known as a cultural pioneer for his integration of creativity and spirituality. An artist, entrepreneur, and thought leader, he is also the founder of MOSAIC, a community of faith in Los Angeles, California. McManus is the author of Soul Cravings, Chasing Daylight, and other leading books on spirituality and creativity. His travels have taken him to over fifty countries and he has spoken to over a million people from a wide variety of audiences, from professional athletes to Wall Street investors, universities, film studios, and conferences around the world. McManus has a bachelor of arts in psychology from the University of North Carolina at Chapel Hill, a master's of divinity from Southwestern Theological Seminary, and a doctorate of humane letters from Southeastern University.
Site and Event Search