The Jungle Book (Paperback)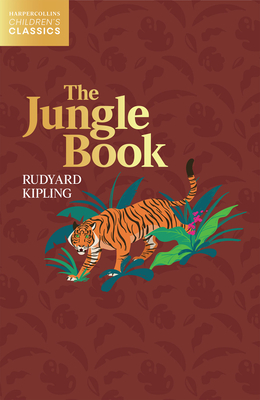 Description
---
This beautiful HarperCollins Children's Classics edition of Rudyard Kipling's The Jungle Book is the perfect addition to any bookshelf.
Best known for its Mowgli stories - the thrilling tales of a 'man-cub' raised in the jungle by his animal companions - Rudyard Kipling's masterpiece features some of the most memorable characters in literature: Baloo the bear, Bagheera the black panther, Kaa the python and Mowgli's fearsome enemy, Shere Khan the tiger.
This beloved collection of seven fables, each accompanied by a poem, brings to life a fantastical world brimming with danger, adventure and triumph. The Jungle Book continues to inspire major films and adaptations over a century after its publication.
Complete your library with HarperCollins Children's Classics.
About the Author
---
Rudyard Kipling (1865-1936) was a novelist, short-story writer and poet. He is best known for his tales of India, where he was born and spent his early childhood, and to which he returned as a young man in 1882, before leaving for London in 1889. He was award the Nobel Prize for Literature in 1907.