Antiquity: The Civilization of the Ancient World (Hardcover)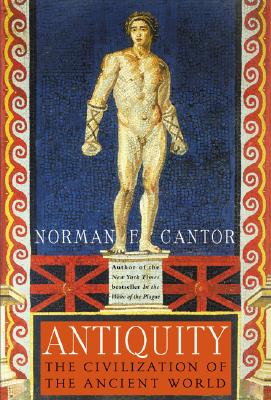 $24.95
Email or call for price.
Description
---
Norman Cantor delivers this compact but magisterial survey of the ancient world, from the birth of Sumerian civilization around 3500B.C. in the Tigris-Euphrates valley (what is now present-day Iraq) to the fall of the Roman Empirein A.D. 453. In Antiquity, Cantor covers such subjects as Classical Greece, Judaism, the founding of Christianity, and the triumph and decline of Rome.
In this fascinating and comprehensive analysis, the author explores social and cultural history, as well as the political and economic aspects of hisnarrative. He explains leading themes in religionand philosophy and discusses the environment, population, and public health. With his signature authority and insight, Cantor highlights the great books and ideas of antiquity that continue to influence culture today.
About the Author
---
Norman F. Cantor was Emeritus Professor of History, Sociology, and Comparative Literature at New York University. His many books include In the Wake of the Plague, Inventing the Middle Ages, and The Civilization of the Middle Ages, the most widely read narrative of the Middle Ages in the English language. He died in 2004.