Tiger's Claw CD: Tiger's Claw CD (Compact Disc)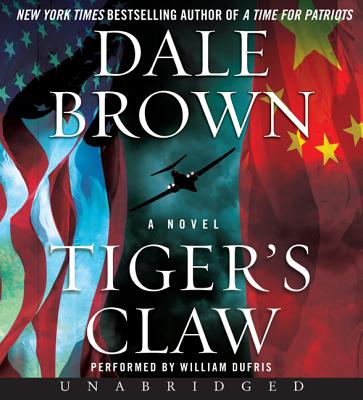 $39.99

Special Order - Subject to Availability
Description
---
When China launches the first successful test of its anti-ship ballistic missile, the future looks bleak for America. Fearing the U.S. will lose its naval supremacy in the Pacific, President Kenneth Phoenix finds himself in a compromised position. New technology requires money, but the country is recovering from a massive recession. Without the funds to compete with China's advancing technology, are the country's days of naval preeminence in the Pacific running out?
Retired U.S. Air Force Lieutenant General Patrick McLanahan refuses to accept this fate. McLanahan reasons that the United States can afford to refurbish old but potent long-range B-1B Lancer bombers to promote the AirSea Battle strategy that will push back against Chinese aggression. Soon America stands ready to deploy an AirSea Battle task force in the South China Sea.
The People's Liberation Army aggressively deploys advanced fighters, land-based antimissiles, three aircraft carriers, and exotic, top secret directed energy weapons against their neighbors. But Patrick McLanahan is finally given the green light to lead his force westward to challenge the Chinese threat head-on.