Dark Sparkler (Paperback)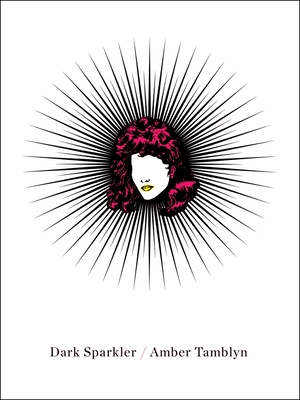 $17.99

Special Order - Subject to Availability
Staff Reviews
---
What a fascinating collection of poetry! Through her poems, Amber Tamblyn explores the lives of actresses whose lives were cut short by tragic occurrences. Featuring women such as Brittany Murphy, Marilyn Monroe, and Jean Harlow, the poems in Dark Sparkler will catch your attention and likely have you researching the names you may have forgotten or don't know at all. I spent hours reading about virtually every actress featured in this book long after I had finished it. If nothing else, Dark Sparkler is sure to pique your curiosity. Regardless of whether you are a fan of poetry or not, I highly, highly recommend this book!
—
Heather H.
Description
---
The lives of more than twenty-five actresses lost before their time—from Marilyn Monroe to Brittany Murphy—explored in a haunting, provocative new work by an acclaimed poet and actress.
Amber Tamblyn is both an award-winning film and television actress and an acclaimed poet. As such she is deeply fascinated—and intimately familiar—with the toll exacted from young women whose lives are offered in sacrifice as starlets. The stories of these actresses, both famous and obscure-tragic stories of suicide, murder, obscurity, and other forms of death—inspired this empathic and emotionally charged collection of new poetic work.
Featuring subjects from Marilyn Monroe and Frances Farmer to Dana Plato and Brittany Murphy—and paired with original artwork commissioned for the book by luminaries including David Lynch, Adrian Tomine, Marilyn Manson, and Marcel Dzama—Dark Sparkler is a surprising and provocative collection from a young artist of wide-ranging talent, culminating in an extended, confessional epilogue of astonishing candor and poetic command.
About the Author
---
Amber Tamblyn is an author, actress and director. She's been nominated for an Emmy, Golden Globe and Independent Spirit Award for her work in television and film. She is the author of three books of poetry including the critically acclaimed best seller, Dark Sparkler.
Her debut novel Any Man will be released in June of 2018 on Harper Perennial and a book of non-fiction essays for Crown in 2019. Most recently she wrote and directed the feature film, "Paint it Black", based on the novel by Janet Fitch, starring Alia Shawkat, Janet McTeer and Alfred Molina, currently on Netflix. She reviews books of poetry by women for Bust Magazine, is a contributing writer for The New York Times and is a founding member of Time's Up. She lives in New York.
Praise For…
---
"The poetry collection examines the cost of fame through the lives of some of Hollywood's most infamous and/or tragically unfamous women in accessibly insightful, and deeply moving, lyrical form."
— Marie Claire

"With frank observations and blunt commentary, Tamblyn has created a smartly crafted collection, proving that she is a savvy and fierce woman and poet who knows that behind every spotlight is shadow."
— Booklist

"Reviewers may compare Tamblyn to James Franco, who also wrote poems about his own celebrity, but the two cases aren't really alike: Tamblyn's work seems less slick, and it's more playful and far more personal, with highs and lows that stick around after the cameras are off."
— Publishers Weekly

"A memorial and a magical act. . . . Amber Tamblyn is not playing with metaphor or some flight of fancy. She is gifting us with the tragedy, the power, and most of all the truth of these women's lives."
— from the Foreword by Diane di Prima

"With a drummer's approach to wording and a coroner's attention to bodily detail, Amber Tamblyn's tragicomic dead girl poems are a thoughtful, ghoulish kick."
— Sarah Vowell

"Ms. Tamblyn has a gift for words."
— Quentin Tarantino

"Amber Tamblyn's Dark Sparkler is an elegy, a eulogy, a rhapsody, a rage. In these astonishing poems inspired by dead actresses, Tamblyn fiercely examines the spectacle of the actress as she lives and dies and how our hands and hearts linger on their lives."
— Roxane Gay, author of New York Times bestseller Bad Feminist