Atmospheric Impacts of the Oil and Gas Industry (Paperback)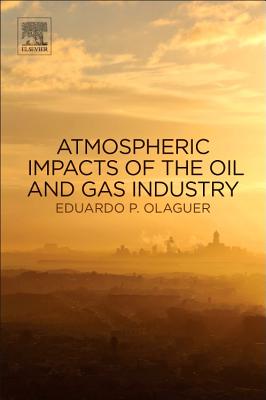 Description
---
Atmospheric Impacts of the Oil and Gas Industry provides the most up-to-date scientific and technological methods available to quantify oil and gas industry emissions and atmospheric impacts in a manner that is relevant to the development of, compliance with, and enforcement of effective policy and regulations. The book offers a concise survey of these methods to facilitate the implementation of solutions that promote sustainable energy production.
Part I covers a technical and descriptive summary of air quality and global change issues relevant to the oil and gas industry, with Part II summarizing state-of-the-art methods pertaining to the analysis and solution of the problems identified in the earlier section. Examples of state-of-the-art methods covered include real-time monitoring with chemical ionization mass spectrometry, drone-mounted mini-lasers and gas cells, tomographic remote sensing, inverse modeling of emissions, 3D fluid, chemical, and transport models, and contemporary control technologies, such as flare minimization, oxidation catalysts, and vapor recovery.
In addition, field studies, policy-relevant modeling assessments, and regulatory decisions from multiple geographic regions are presented, providing readers best practices from real world applications.