The Condition of the Working Class in England (Paperback)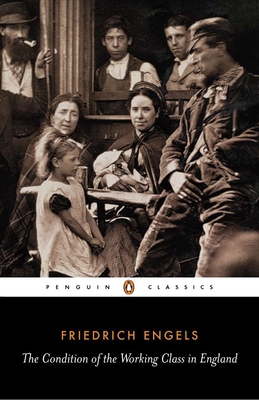 $17.00

Special Order - Subject to Availability
Description
---
Written when Engels was only twenty-four, and inspired in particular by his time living among the poor in Manchester, this forceful polemic explores the staggering human cost of the Industrial Revolution in Victorian England.

Engels paints an unforgettable picture of daily life in the new industrial towns, and for miners and agricultural workers—depicting overcrowded housing, abject poverty, child labour, sexual exploitation, dirt and drunkenness—in a savage indictment of the greed of the bourgeoisie. His fascinating later preface, written for the first English edition of 1892 and included here, brought the story up to date in the light of forty years' further reflection. A masterpiece of committed reporting and an impassioned call to arms, this is one of the great pioneering works of social history.
 
Based on the original translation by Florence Wischnewetzky, this volume is edited by Victor Kiernan, whose foreword considers Engels's friendship with Marx, and the book's position as a seminal work of socialism. Also included are notes, a detailed index, new chronology and further reading and a revised forward.  
About the Author
---
Born in Westphalia in 1820, Friedrich Engels was the son of a textile manufacturer. After military training in Berlin and already a convert to communism, Engels went to Manchester in 1842 to represent the family firm. A relationship with a mill-hand, Mary Bums, and friendship with local Owenites and Chartists helped to inspire his famous early work, The Condition of the Working Class in England in 1844. Collaboration with Marx began in 1844 and in 1847 he composed the first drafts of the Manifesto. After playing an active part in the German revolutions, Engels returned to work in Manchester until 1870, when he moved to London. He not only helped Marx financially, but reinforced their shared position through his own expositions of the new theory. After Marx's death, he prepared the unfinished volumes of Capital for publication. He died in London in 1895.