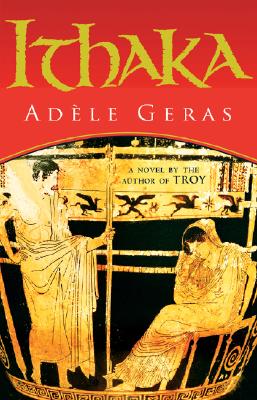 $8.99
Email or call for price.
Description
---
Many years have passed since the end of the Trojan War, and Penelope is still waiting for her husband, Odysseus, to return home. The city of Ithaka is overrun with uncouth suitors from the surrounding islands who are vying to win Penelope's hand in marriage, thereby gaining control of the land. When a naked, half-drowned man washes up on the beach, everything changes. . . .

Told through the eyes of Klymene, a young girl who is like a daughter to Penelope--and who longs for more than friendship from the young prince Telemachus--Ithaka captures the quiet strength and patience of a woman's enduring love for her husband and the ensuing chaos that threatens all as Penelope is pressured to remarry.

About the Author
---
Adèle Geras is the celebrated author of many books for all ages, including Troy and Ithaka. She lives in Cambridge, England.
Praise For…
---
[set star] "Themes of loyalty and unrequited love . . . are brilliantly and movingly displayed throughout this ambitious, gripping novel."--Publishers Weekly (starred) —