Democracy Reloaded: Inside Spain's Political Laboratory from 15-M to Podemos (Oxford Studies in Culture and Politics) (Hardcover)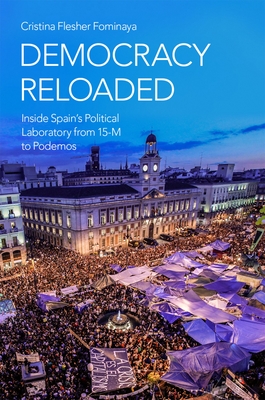 $110.00

Special Order - Subject to Availability
Description
---
In Democracy Reloaded, Cristina Flesher Fominaya tells the story of one of the most influential social movements of recent times: Spain's "Indignados" or "15-M" movement that took to the streets of Spain on May 15, 2011 with the rallying cry "Real Democracy Now We are not commodities in the hands of bankers and politicians " Based on access to key participants in the 15-M movement and Podemos and extensive participant observation, Flesher Fominaya tells a provocative and original story of this remarkable movement, its emergence, evolution, and impact. In so doing, she argues that in times of global economic and democratic crisis, movements organized around autonomous network logics can build and sustain strong movements in the absence of formal organizations, strong professionalized leadership, and the ability to attract external resources. Further, she challenges explanations for success that rest on the mobilizing power of social media. Through in-depth analysis of the month
long occupation of Madrid's Puerta del Sol, and subsequent 15-M mobilization, Democracy Reloaded shows how the experience of the protest camp revitalized pre-existing networks, forged bonds of solidarity, and gave birth to a new movement that went on to influence public debate and the political agenda, in Spain and beyond.

About the Author
---
Cristina Flesher Fominaya is Excellence 100 Reader in Social Politics and Media at Loughborough University and an internationally recognized expert in European social movements and politics. She holds a PhD in Sociology from the University of California, Berkeley. She is Editor in Chief of the journal Social Movement Studies, cofounder of open access Interface Journal, author of Social Movements in a Globalized World (2nd ed), and co-editor of the Routledge Handbook of Contemporary European Social Movements (2020). She has published widely on social movements, democracy, and Spanish and European politics in English and Spanish.