Checkbook Elections?: Political Finance in Comparative Perspective (Paperback)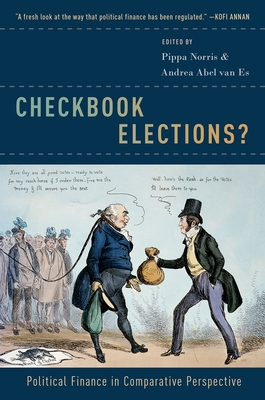 $58.00

Not Available In-Store - Usually Ships from Warehouse in 1-5 Days
Description
---
Money is essential to the functioning of electoral politics, yet regulating its appropriate use raises complex and controversial challenges in countries around the world. Both long-established democracies and emerging economies have been continually plagued by problems of financial malfeasance, graft, corruption, and cronyism. To throw new light on these important challenges, this book addresses three related questions: (1) what types of public policies are commonly used in attempts to regulate the role of money in politics?, (2) what triggers landmark finance reforms? and, (3) above all, what works, what fails, and why - when countries implement reforms? Checkbook Elections? presents an original theory for understanding policies regulating political finance, reflecting the degree to which laws are laissez-faire or guided by state intervention. Each chapter is written by an area specialist and collectively cover long-established democracies as well as hybrid regimes, affluent
post-industrial societies (Sweden, the United States, Britain, and Japan), major emerging economies (Russia, Brazil, and South Africa) and developing societies (India and Indonesia).

About the Author
---
Pippa Norris is the Maguire Lecturer in Comparative Politics at Harvard's Kennedy School of Government and Laureate and Professor of Government and International Relations at the University of Sydney. She is Director of the Electoral Integrity Project. Andrea Abel van Es is the Senior Research Fellow for the Money, Politics and Transparency project at the Electoral Integrity Project in the Department of Government and International Relations at the University of Sydney.