Identities in Everyday Life (Hardcover)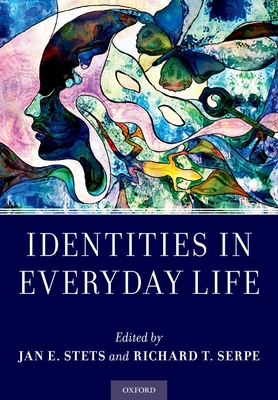 $160.00

Not Available In-Store - Usually Ships from Warehouse in 1-5 Days
Description
---
Identities in Everyday Life explores how identity theory in social psychology can help us understand a wide array of issues across six areas of life including psychological well-being; authenticity; morality; gender, race, and sexuality; group membership; and early-to-later adult identities. Bringing together over 45 scholars presenting original theoretical or empirical work, the chapters build upon prior work to understand the source, development, and dynamics of individuals' identities as they unfold within and across situations. These studies not only advance scholarly research on identities, but they also provide an understanding of the relevance of identities for people's everyday lives. The findings are relevant to a broad-based set of researchers in the academy across disciplines in the social sciences, education, and health, to students at both the graduate and undergraduate level who are interested in identities at both a personal and professional level, to mental health
professionals, and to the average person in society.

About the Author
---
Jan E. Stets is Professor and Co-Chair of the Department of Sociology and Director of the Social Psychology Research Laboratory at the University of California, Riverside. She is past Director of the Sociology Program at the National Science Foundation, and past Co-Editor of Social Psychology Quarterly. Professor Stets is a sociological social psychologist who works in the areas of self and identity, emotions, morality, and social exchange. She is the author of a dozen books and over 80 papers. She is the recipient of NSF grants, a Fellow of the American Association for the Advancement of Science, Fellow of the Society for Experimental Social Psychology, and a member of the Sociological Research Association. She received the Lifetime Achievement Award from the ASA Emotions Section. Richard T. Serpe is Professor and Chair of the Department of Sociology at Kent State University. He is past Co-Editor of Social Psychology Quarterly and Sociological Perspectives. Professor Serpe is a sociological social psychologist who has been working in identity theory for the past forty years. His recent research is designed to further contextualize identity processes in terms of differential placement within the social structure. He has conducted or directed over 270 research projects funded by several private foundations, public and private organizations, local, state, and federal agencies.