American Unemployment: Past, Present, and Future (Hardcover)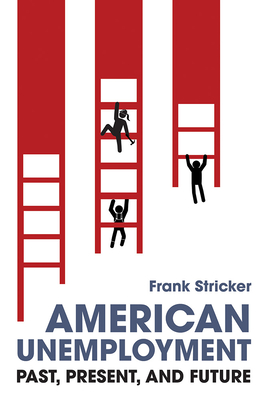 Description
---
The history of unemployment and concepts surrounding it remain a mystery to many Americans. Frank Stricker believes we need to understand this essential thread in our shared past.
American Unemployment
is an introduction for everyone that takes aim at misinformation, willful deceptions, and popular myths to set the record straight:
Workers do not normally choose to be unemployed.
In our current system, persistent unemployment is not an aberration. It is much more common than full employment, and the outcome of elite policy choices.
Labor surpluses propped up by flawed unemployment numbers have helped to keep real wages stagnant for more than forty years.
Prior to the New Deal and the era of big government, laissez-faire policies repeatedly led to depressions with heavy, even catastrophic, job losses.
Undercounting the unemployed sabotages the creation of government job programs that can lead to more high-paying jobs and full employment.
Written for non-economists,
American Unemployment
is a history and primer on vital economic topics that also provides a roadmap to better jobs and economic security.
About the Author
---
Frank Stricker is professor emeritus of history, interdisciplinary studies, and labor studies at California State University, Dominguez Hills. He is the author of Why America Lost the War on Poverty—and How to Win It.
Praise For…
---
"Frank Stricker has done the nation an important service, wisely analyzing the history of unemployment, and our attempts to redress this problem. By exposing our failures as well as our successes, he provides a badly needed template for action."—Robert Slayton, author of Empire Statesman: The Rise and Redemption of Al Smith

"A truly accessible explanation of what ails the U.S. economy accompanied by clear explanations of progressive solutions to these problems. I can think of no other book that even tries to cover this ground as comprehensively, with such easy to navigate chapters, and such easy to understand prose. If you can read a newspaper, you can understand this book. A joy to read, even when you disagree with the author, and a great discussion starter."—Philip L. Harvey, coauthor of America's Misunderstood Welfare State: Persistent Myths, Enduring Realities