American Warlord: A True Story (Hardcover)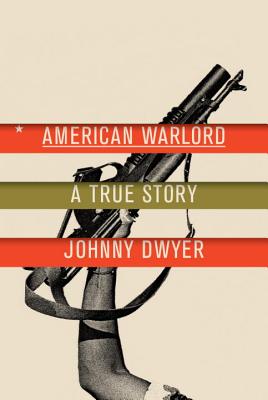 $27.95
Email or call for price.
Staff Reviews
---
Only in the shadow of the terrorist attacks of September 11th and the resulting War on Terror could a story this bizarre fall through the cracks of our public consciousness. Chucky Taylor's ascension from a misfit youth in Orlando, to African warlord in Liberia, to exiled gangster rapper in Trinidad was only possible due to the influence of his powerful father, Liberian dictator Charles Taylor. Born during his father's stay in America as a student, knowledge of Chucky's nationality remained elusive for much of his tenure as leader of his father's security forces. Today Chucky stands as the only American convicted of torture in the wake of this nation's debate over the subject. This book is a brilliant report of the rise and fall of both Chucky and his father's regime.
—
Jeremy
Description
---
Chucky Taylor is the American son of the infamous African dictator Charles Taylor.

Raised by his mother in the Florida suburbs, at the age of 17 he followed his father to Liberia, where he ended up leading a murderous militia. Chucky is now in a federal penitentiary, the only American ever convicted of torture.

This shocking and essential work of reportage tells his tragic and terrifying story for the first time.
About the Author
---
JOHNNY DWYER is a reporter living in New York City. He has written for Esquire, The Guardian, Rolling Stone, Time, Foreign Policy, VICE, and The New York Times. American Warlord is his first book.
Praise For…
---
Praise for American Warlord by Johnny Dwyer:

"What happens when you give a disturbed American teenager unlimited power and weaponry and put him in a zone where the law and morality don't exist? The answer comes in American Warlord, Johnny Dwyer's disturbing account of the gruesome rise and unlikely fall of the son of the Liberian warlord Charles Taylor—Charles Taylor Jr., widely known as Chucky . . .  Dwyer skillfully meshes interviews, documents and court testimony . . . It is the juxtaposition of [Chucky's] descent into depravity with Chucky's relatively innocuous origins that gives force to Dwyer's fluid narrative . . . [A] brutal but well-told tale."—Adam Nossiter, The New York Times Book Review

"One of the most remarkable biographies that has appeared in recent years . . . Dwyer first wrote about Chucky Taylor for a Rolling Stone article published in September 2008, and he has done a tremendous job amplifying the story with additional research and reporting."
—James Zug, The Boston Globe
 
"Absorbing . . .  Dwyer's work here is important . . . The next time chaos breaks out overseas, one can only hope that the decision-makers will be remembering the story told in American Warlord.
—James Norton, The Christian Science Monitor
 
"Chucky Taylor is an American citizen, the only person ever tried and convicted of torture committed abroad under U.S. law . . . Johnny Dwyer's subtitle for American Warlord, his narrative of the life and times of Chucky Taylor, is 'A True Story,' and not for nothing, as even the basic proven facts of the case might otherwise strain credulity . . .  A major achievement . . . With a bumper crop of journalistic ethics and corroborative testimony."
—Brian Castner, The Daily Beast

"A dark triumph—a meticulous geopolitical narrative and gripping tale of an American son lost to evil."—Kirkus (starred)
Coverage from NPR