Job (MacArthur Bible Studies) (Paperback)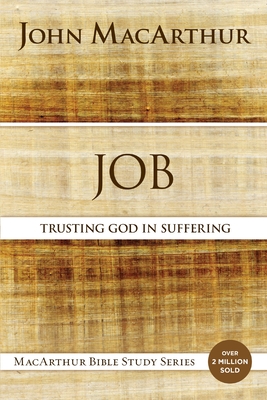 $12.99

Not Available In-Store - Usually Ships from Warehouse in 1-5 Days
Description
---
The events that occur in the book of Job present readers with a profound question: "Why do the righteous suffer?"
Although a direct answer to this question seems important, the book of Job does not set forth such a response. Job never learned the reasons for his suffering. In fact, when God finally confronted Job, he could only put his hand over his mouth and say nothing. His silence underscores the importance of trusting God's purposes in the midst of suffering, because suffering--like all other human experiences--is directed by perfect divine wisdom.
In this study, pastor John MacArthur will guide you through an in-depth look at the defining themes and interpretative challenges in Job. Studies include close-up examinations of doctrinal themes such as God's Justice and "A Discourse on Human Frailty."
--ABOUT THE SERIES--
The MacArthur Bible Study series is designed to help you study the Word of God with guidance from widely respected pastor and author John MacArthur. Each guide provides intriguing examinations of the whole of Scripture by examining its parts and incorporates:
Extensive, but straight-forward commentary on the text.
Detailed observations on overriding themes, timelines, history, and context.
Word and phrase studies to help you unlock the broader meaning and apply it to your life.
Probing, interactive questions with plenty of space to write down your response and thoughts.