Sports Injuries (Biographies of Disease (Greenwood)) (Hardcover)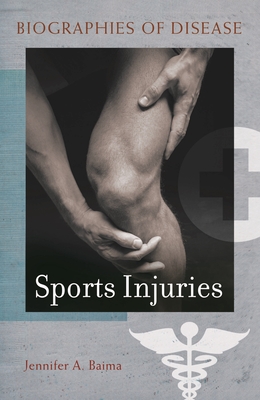 Description
---
Sports Injuries tells the story of a specific area of medicine that can be traced back as far as the days of the gladiators, but has, like so many medical fields, undergone a dramatic transformation with new technology-based methods of diagnosis and treatment.
Written by a clinical instructor at Harvard and former athletic trainer at Notre Dame, Sports Injuries provides an overview of the common injuries sustained by athletes of all ages and levels of competition. In easily understandable language, it takes readers step by step through the process doctors follow when diagnosing and treating sports injuries, including the reasons why the same injury might require different treatment depending on the age, gender, or skill level of the person involved.
About the Author
---
Jennifer A. Baima is a clinical instructor in the Department of Physical Medicine and Rehabilitation at Harvard Medical School in Boston, MA.