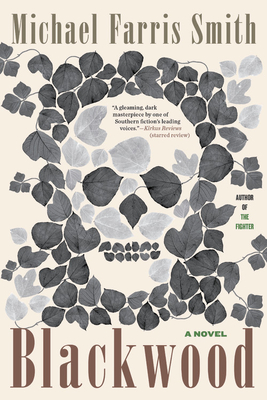 $37.00

Not Available In-Store - Usually Ships from Warehouse in 1-5 Days
Description
---
In this timeless, mythical tale of unforgiving justice and elusive grace, rural Mississippi townsfolk shoulder the pain of generations as something dangerous lurks in the enigmatic kudzu of the woods.
The town of Red Bluff, Mississippi, has seen better days, though those who've held on have little memory of when that was. Myer, the county's aged, sardonic lawman, still thinks it can prove itself -- when confronted by a strange family of drifters, the sheriff believes that the people of Red Bluff can be accepting, rational, even good.
The opposite is true: this is a landscape of fear and ghosts -- of regret and violence -- transformed by the kudzu vines that have enveloped the hills around it, swallowing homes, cars, rivers, and hiding a terrible secret deeper still.
Colburn, a junkyard sculptor who's returned to Red Bluff, knows this pain all too well, though he too is willing to hope for more when he meets and falls in love with Celia, the local bar owner. The Deep South gives these noble, broken, and driven folks the gift of human connection while bestowing upon them the crippling weight of generations. With broken histories and vagabond hearts, the townsfolk wrestle with the evil in the woods -- and the wickedness that lurks in each and every one of us.
About the Author
---
Michael Farris Smith is the author of The Fighter, Desperation Road, Rivers, and The Hands of Strangers. His novels have appeared on Best of the Year lists with Esquire, Southern Living, Book Riot, and numerous others, and have been named Indie Next List, Barnes & Noble Discover, and Amazon Best of the Month selections. He has been a finalist for the Southern Book Prize, the Gold Dagger Award in the UK, and the Grand Prix des Lectrices in France, and his essays have appeared with the New York Times, Bitter Southerner, Writer's Bone, and more. He lives in Oxford, Mississippi, with his wife and two daughters.
Praise For…
---
An NPR Best Book of 2020
One of Atlanta Journal-Constitution's best southern books of 2020
 

"Mr. Smith is a gifted writer whose lean, mean, prose underscores an extraordinary talent for creating atmospheric, vividly described scenes and characters....atmospheric and riveting."—Susan Pearlstein, Pittsburg Post Gazette

"A timeless story of good and evil...the luminous prose and depth of emotion Smith conjures in this beguiling book makes "Blackwood" one of the more literary entries in the [Southern noir] canon...There is an inclination to read the book quickly, but the beauty of the language demands you slow down to savor it."—Suzanne Van Atten, Atlanta Journal Constitution

"Smith's eye lingers on those elements of the Southern experience most people look right past...In the South of Smith's fiction, no portion of our landscape is too humble or hardscrabble to warrant study."—Matthew Guinn, Mississippi Clarion Ledger

"Miraculously beautiful...Smith's prose is both raw and poetic, like opera sung at a honky-tonk. His books are tinged with reverence, an intangible and nearly religious grace that watches over the often brutal events he describes, hinting at the possibility for redemption even in the most debased."—Ivy Pochoda, LA Review of Books

"Blackwood is a solid page turner, written in smooth prose"—Associated Press

"Unsettling, heartbreaking, and frequently astonishing, this Southern gothic never runs out of revelations...Such is the power of Smith's pitch-black poetic vision that the deeper you get into the book, the more entwined you are by its creeping effects...A gleaming, dark masterpiece by one of Southern fiction's leading voices."—Kirkus, starred review

"As in the best noir, a soul-strangling inevitability hangs over Red Bluff, yet somehow Smith gives his doomed characters a dignity in the face of forces well beyond their control"—Booklist, starred review

"Masterfully haunting...The writing is stunning and steady, but short chapters create an almost frantic apprehension as Colburn's noble search for himself is marred by wickedness, past and present."—Shelf Awareness

"In Smith's haunting, engrossing latest (after The Fighter), strangers awaken an evil force lurking in a small Southern town...Smith's meditation on the darkness of the human heart offers a moving update to the Southern gothic tradition."—Publishers Weekly

"Startling, brutal and eerie...Blackwood places Smith firmly among the masters of Southern gothic literature."—G. Robert Frazier, BookPage

"Blackwood feels like tumbling into a mirage. Smith's writing levels up with each book he writes"—Parnassus Books

"Michael Farris Smith has blown me away again with his powerful words and depiction of a small town in the South"—Page 158 Books

"Michael Farris Smith is writing with one of the most powerful and distinctive voices in current fiction"—Square Books

"A disturbing, tense, breathtaking novel by the masterful storyteller, Michael Farris Smith"
—The Country Bookshop