Teaching Toward a Decolonizing Pedagogy: Critical Reflections Inside and Outside the Classroom (Paperback)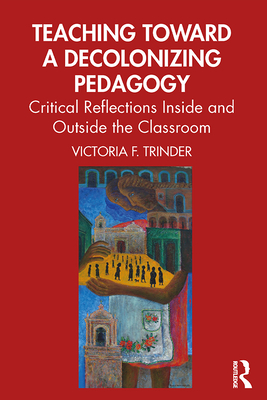 Description
---
Honorable Mention-2021 Society of Professors of Education Outstanding Book Award
Teaching Toward a Decolonizing Pedagogy outlines educational practitioner development toward decolonizing practices and pedagogies for anti-racist, justice-based urban classrooms. Through rich personal narratives of one teacher's critical reflections on her teaching, urban education scholarship and critical praxis are merged to provide an example of anti-racist urban schooling.
Steeped in theoretical practice, this book offers a narrative of one teacher's efforts to decolonize her urban classroom, and to position it as a vehicle for racial and economic justice for marginalized and minoritized students. At once a model for deconstructing the white institutional space of US schooling and a personal account of obstacles to these efforts, Teaching Toward a Decolonizing Pedagogy presents a research-based 'pueblo pedagogy' that reconsiders teacher identity and teachers' capacities for resilience, resistance, and community-based instruction. From this personal exploration, emergent and practicing teachers can extract curricula, practices, and dispositions toward advocacy for students most underserved and marginalized by public education. As an exemplar of decolonizing work both in classroom practices and in methodologies for educational research, this book presents tensions and complexities in school-based theorizing and praxis, and in teacher implementations of anti-racist pedagogies in and against the current US model of colonial schooling.
About the Author
---
Victoria F. Trinder is a Clinical Assistant Professor in Curriculum and Instruction whose scholarship examines critical examples of teaching and teacher education in the context of the colonial project. Dr. Trinder currently directs the undergraduate Urban Elementary Education Program at the University of Illinois at Chicago.