Ethics in Danish Energy Policy (Routledge Studies in Energy Policy) (Hardcover)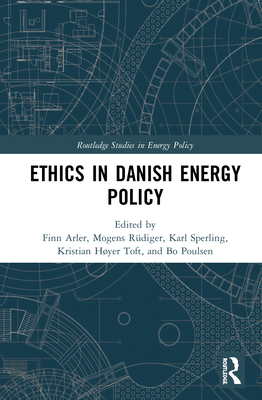 Description
---
This book deepens our understanding of ethical drivers in energy policy and contributes to future decision-making on transitions towards a sustainable energy system.
During the latest fifty years Western energy politics have been faced with a series of ethical challenges including rapid growth, oil crises, security of supply, nuclear power and climate change. Combining philosophical, historical and planning approaches into one narrative, these dilemmas are explored using Denmark as the key case study. Drawing on contributions from several experts in the field, the ethics of energy is investigated from multiple perspectives at the individual, corporate, local and national levels, focusing on concrete decisions where different ethical considerations are weighted against each other. This comprehensive approach helps to gain a deeper understanding of the energy sector's history and gives important input to its future layout.
Drawing comparisons with European and global examples, this book will be of great interest to students and scholars of energy politics and policy, environmental ethics, climate change and sustainability transitions.