Renewable Energy for the Arctic: New Perspectives (Routledge Explorations in Energy Studies) (Paperback)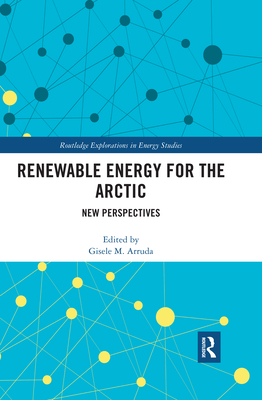 $52.95

Special Order - Subject to Availability
Description
---
This book explores various facets of the transition to renewable energy in the Arctic region. It critically examines the adverse effects of fossil fuel extraction and use, environmental and social impacts of climate change, and the possibility of a low carbon energy system through innovation and technology.
Drawing together a diverse range of contributors and considering a range of new energy sources, this volume also looks at the scale of the transition challenges in the Arctic energy production and use, the necessary flexibility to balance energy demand and supply, the need of a more integrated energy infrastructure, and the new energy business models, health and safety, and quality standards for the region. Finally, it examines the transit and influence between Arctic and non-Arctic countries, in terms of growth, partnerships and new dynamics of a transitioning process to a sustainable energy system.
Focusing on specific case studies that represent the most relevant energy projects in the region, this book will be of great interest to students and scholars of energy policy and transitions, climate change, global business and sustainable development.
About the Author
---
Gisele M. Arruda is a professor in Circumpolar Studies in the field of Energy, Arctic, Climate Change, Environment and Society. The main topics of her research involve Arctic governance, Arctic Sustainable Energy Systems, Climate Change, Arctic Studies (Socio-environmental impacts of extractive-industries and resources development on environment and societies), Corporate Social Responsibility and multicultural aspects of Higher Education. She has been an advisor for governmental and non-governmental organizations as a strategist by influencing policymakers and supporting climate negotiations. She is the editor-in-chief for Arctic, Energy and Climate Change International Journal by Anvivo.org. She is the author of Renewable Energy for the Arctic: New Perspectives and Sustainable Energy Education in the Arctic: The Role of Higher Education, by Routledge.