The China-Us Trade War (Routledge Focus on Economics and Finance) (Paperback)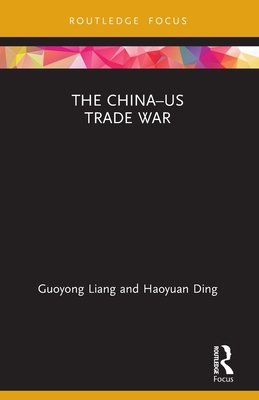 Description
---
An unprecedented trade war broke out between the world's two largest economies in 2018 and escalated subsequently. It is the first major economic conflict to occur in the era of globalization, with its aftermath going far beyond trade. The trade war weighs heavily on China and the United States and threatens the world economy and the global trading system.
This book provides a timely account of the China-US trade war with insights into its causes and consequences. Examining through the lenses of both history and theory, it analyzes the context and causes of the trade war, the intertwined processes of tariff combat and trade negotiations, and the impacts on international trade, foreign direct investment, macroeconomic performance and firm behaviour. It also addresses the long-term strategic and geopolitical implications of the ongoing trade and economic confrontation.
This book will appeal to those interested in international economics and politics, global governance and development.
About the Author
---
Guoyong Liang is a senior economist at the United Nations Conference on Trade and Development. He holds a Ph.D. from the Rotterdam School of Management, Erasmus University. Dr. Liang has published widely, playing an important role in public policy debates on international economic issues.Haoyuan Ding is Associate Professor and Assistant Dean of the College of Business at Shanghai University of Finance and Economics. He holds a Ph.D. from the Chinese University of Hong Kong. His research interests include international economics, development economics and the Chinese economy.