Innovation in Tbm Traffic Tunnels (Hardcover)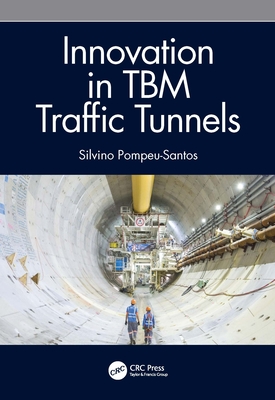 $115.00

Coming Soon - Available for Pre-Order Now
Description
---
Tunnel Boring Machine (TBM) constructed tunnels are widespread, and can deliver significant environmental and cost benefits. However, as noted in the noteworthy examples of TBM traffic tunnels presented in this book, there are still important challenges associated with them, linked in particular to structural safety in the event of earthquakes, as well as cost and safety issues during operation.
To face these challenges, Innovation in TBM Traffic Tunnels presents three innovative concepts in the field of construction of TBM rail and road tunnels: the TISB concept that improves the structural safety of those built on soft soil in seismic areas, and the TMG and TMF concepts, for rail and road tunnels, respectively, that allow for significant reduction of their cost and the improvement of safety during operation. Examples of the application of these new concepts in the conceptual design of specific tunnel cases are presented and compared with solutions based on common approaches, demonstrating the additional benefits of these concepts. The book also draws attention to other innovations in TBM tunnelling that may improve the construction of tunnels in the future, especially when using the concepts mentioned above.
Innovation in TBM Traffic Tunnels is aimed at professionals involved in the planning, design, and construction of tunnels for transport infrastructure, including authorities, consultants and construction companies, worldwide.
About the Author
---
Silvino Pompeu-Santos graduated in Civil Engineering from the University of Lisbon in 1974. In 1983 obtained his PhD degree and in 1995 became Research Director at LNEC (National Laboratory of Civil Engineering) in Lisbon. In 2013, he founded the consulting office SPS Consulting, of which he is the main partner and the Managing Director. Professional activity developed in the area of structures, mainly concrete and masonry, and in the rehabilitation of heritage buildings. In recent years, expansion to other areas, namely tunnels (several patents at national and European level), and planning of transport infrastructures and spatial planning. Author of hundreds of papers and reports, as well as dozens of lectures, and author/editor of several books on his fields of interest.Chairman of the CIB (International Council for Construction) Commission Wall Structures between 1996 and 2014, he was awarded the CIB PC Commendation in 2006. Vice President of IABSE (International Association for Bridge and Structural Engineering) between 1999 and 2007, in 2013 he was elected Honorary Member of IABSE.Member of FIB (International Federation for Structural Concrete) and of FIB/TG1.4-Tunnels, of which he is the Convenor of WP1.4.2- Openings in Walls of Tunnels.