A Literary Translation in the Making: A Process-Oriented Perspective (Hardcover)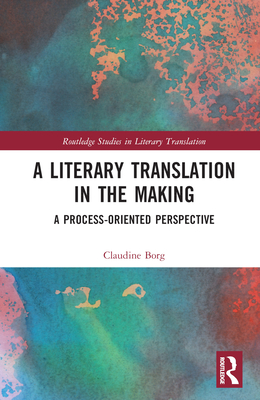 Description
---
This book presents a holistic picture of the practice of an experienced literary translator working in situ, highlighting the value of in-depth process studies for the discipline and offering a model for future similar studies.
Bringing together Cognitive Translation Studies (CTS) and literary translation, Borg interrogates existing assumptions in CTS and sheds light on the value of a combined look at both cognitive and social processes in literary translation. The volume extends the scope of existing CTS studies with its comprehensive examination of the work of one translator and exploration of the wide range of materials from draft to finished translation. This unique model allows for a greater understanding of the actions, decisions, motivations and work practices of individual translators as well as of their interactions with other participants in the practice of a literary translation.
Making the case for in-depth process research in illuminating the dynamics of translation production and working practices, this innovative book will be of interest to students and scholars in translation and interpreting studies, especially those interested in literary translation and cognitive approaches.
About the Author
---
Claudine Borg received her PhD in Translation Studies (2017) from Aston University, UK. She is a Lecturer in Translation Studies at the University of Malta and a literary translator. Her research interests lie primarily in cognitive translation studies, translator studies and literary translation.