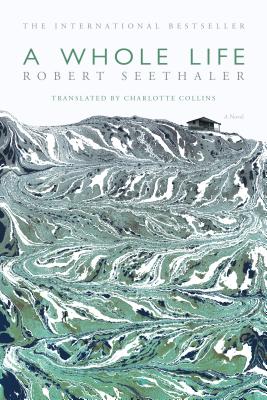 Staff Reviews
---
Andreas Egger lived his whole life with nature as his most trusted companion--when humans, war and debilitating events threatened him, he quietly climbed mountains, bathed in icy streams, watched the sun streak its intense color into the sky, put his head down and forged ahead.  He lived eight decades, mostly alone, and faced death and privation with heroism, stoicism and a depth of character rarely experienced in the 'modern' 20th century. Egger was of the opinion, "when someone opens their mouth, they close their ears."  Fortunately for us as readers, when Robert Seethaler penned this sparse 160 page novel we have no choice but to open our ears and listen. He has poetically created a character and a way of looking at the natural world that you will never forget for the rest of your life. 
 
—
Gayle
Description
---
An international bestseller
Andreas Egger knows every path and peak of his mountain valley, the source of his sustenance, his livelihood--his home.
Set in the mid-twentieth century and told with beauty and tenderness, Robert Seethaler's A Whole Life is a story of man's relationship with an ancient landscape, of the value of solitude, of the arrival of the modern world, and above all, of the moments, great and small, that make us who we are.
About the Author
---
Robert Seethaler was born in Vienna in 1966 and is the author of four previous novels. He also works as an actor, most recently in Paolo Sorrentino's Youth. He lives in Berlin.Charlotte Collins studied English at Cambridge University. She worked as an actor and radio journalist in bothGermany and the U.K. before becoming a literary translator. She previously translated Robert Seethaler's novel The Tobacconist.