Tumble & Fall (Hardcover)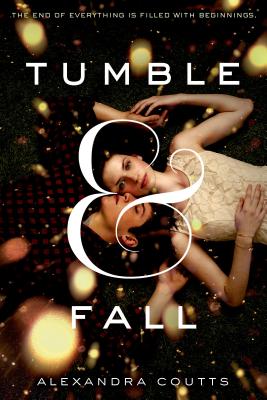 Description
---
A novel about the end of days full of surprising beginnings
The world is living in the shadow of oncoming disaster. An asteroid is set to strike the earth in just one week's time; catastrophe is unavoidable. The question isn't how to save the world-the question is, what to do with the time that's left? Against this stark backdrop, three island teens wrestle with intertwining stories of love, friendship and family-all with the ultimate stakes at hand.
Alexandra Coutts's TUMBLE & FALL is a powerful story of courage, love, and hope at the end of the world.
About the Author
---
Alexandra Coutts is an author, playwright, and graduate of NYU's Tisch School of the Arts, where she received an MFA in Dramatic Writing. In addition to Young Widows Club, she is also the author of Wish, Wishful Thinking, and Tumble & Fall. She lives year-round on Martha's Vineyard with her family.
Praise For…
---
"A refreshing debut." —Booklist
"In the iconic words of R.E.M., "It's the end of the world as we know it," and this smart, surprisingly feel-good, end-of-days novel is indeed…fine." —Kirkus Reviews
"Coutts's characters offer a great deal of depth and appeal, and her writing is both purposeful and rich." —Publishers Weekly
"Apocalyptic stories are all the rage these days, but this one stands out. There are no zombies, no deadly diseases, nothing to fight, and no way to win. Coutts has written a memorable novel filled with hope, love, absolution, and courage in the face of almost certain death. It will inspire readers to consider their own mortality and the profound impact they have on those who love them." —School Library Journal
"Richly developed characters and a tight-knit island setting characterize this impressive novel." —The Horn Book