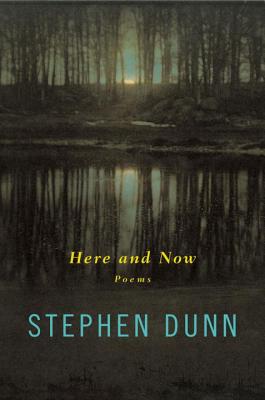 Staff Reviews
---
Stephen Dunn's language is exquisitely revealing of the mind and its workings. In Here and Now, he speaks with an honest tongue of a life of observation, contemplation and relationship--and of the life well-lived. It provoked me to read his words aloud--to experience their beauty and to more fully partake of his view of the world. Dunn has written and published 16 collections of poetry. Different Hours received the 2001 Pulitzer Prize for Poetry. In Here and Now, try Little Good Song (p. 71) or Bad (p. 87) for a taste of his imaginative fascination with life.
—
Pinna's Staff Picks
Description
---

from "The House on the Hill"
. . . from out of the fog,
a large, welcoming house would emerge
made out of invention and surprise.
No things without ideas you'd shout,
and the doors would open,
and the echoes would cascade down
to the valleys and the faraway towns.