The Life and Death of Sophie Stark (Hardcover)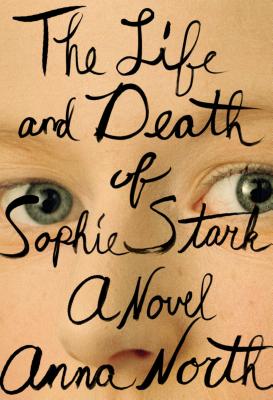 $26.95
Special Order - Subject to Availability
Staff Reviews
---
I made a snap judgment with this book, not so much a case of judging a book by its cover, though I did do that, but of judging by its title. I opened the book without bothering to find out what it was about. The narrative instantly drew me in. I thought I'd just read the first paragraph to get a feel for it, but I couldn't stop. I kept reading, and didn't stop until I had finished it. I think what I liked best about this book is that the story of Sophie Stark is not told by Sophie, but by others who knew and loved her. I loved the aura of mystique that this provided to Sophie, she was untouchable even to those who considered themselves close to her. Raw and compelling, this book rings true, and hits on something deep.
—
Kaitlyn
Description
---
Winner of the 2016 Lambda Literary Award for Bisexual Fiction
"I read The Life and Death of Sophie Stark with my heart in my mouth. Not only a dissection of genius and the havoc it can wreak, but also a thunderously good story."--Emma Donoghue, New York Times bestselling author of Room
"This novel is perceptive, subtle, funny and lingers in unexpected ways. The analysis of a woman who puts her art above all else is equal parts inspiration and warning story. Anna North makes prose look easy."--Lena Dunham
Gripping and provocative, The Life and Death of Sophie Stark is a haunting story of fame, love, and legacy told through the propulsive rise of an iconoclastic artist. Sophie Stark begins her filmmaking career by creating a documentary about her obsession, Daniel, a college basketball star. But when she becomes too invasive, she finds herself the victim of a cruel retribution. The humiliation doesn't stop her. Visionary and unapologetic, Sophie begins to use stories from the lives of those around her to create movies, and as she gains critical recognition and acclaim, she risks betraying the one she loves most.
Told in a chorus of voices belonging to those who knew Sophie best, The Life and Death of Sophie Stark is an intimate portrait of an elusive woman whose monumental talent and relentless pursuit of truth reveal the cost of producing great art. It is "not only a dissection of genius and the havoc it can wreak, but also a thunderously good story" (Emma Donoghue).
About the Author
---
Anna North is a graduate of the Iowa Writers' Workshop, and her writing has appeared in the San Francisco Chronicle, The Atlantic, Glimmer Train, Nautilus, and Salon; on Jezebel and BuzzFeed; and in the New York Times, where she is a staff editor. The author of America Pacifica, she lives in Brooklyn, New York.