The Art of Thinking: Change Your Mindset, Change Your Life (Paperback)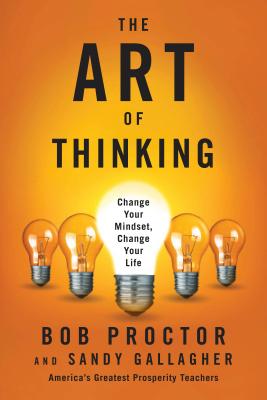 Description
---
Learn how to think your way to success with this transformative new guide to harnessing the power of your thoughts to achieve your biggest goals

We are what we think, which often isn't to our benefit, especially when our thoughts turn negative. In this follow-up to The Art of Living, America's Greatest Prosperity Teacher, Bob Proctor, tackles the question of how to think well in order to live well. This inspiring guide reveals proven mental and cogitative techniques for creating the right frame of mind to achieve the results you want, including innovative ways to:

  *  Recognize the impact of thought patterns on your decisions and actions
  *  Improve how you process and utilize information
  *  Replace problematic thoughts with more effective, positive ones
  *  Shift permanently to an empowering mindset for long-term success

Packed with advice, anecdotes, and research on the power of reframing your thinking, The Art of Thinking arms you with the tools to visualize--and realize--a path to the successful, happy, and fulfilling life you desire.
About the Author
---
BOB PROCTOR is America's Greatest Prosperity Teacher, an internationally acclaimed speaker, author, consultant, coach, and mentor. For more than forty years, Proctor has been one of the biggest names in prosperity and personal development, delivering talks throughout the world. He is the co-founder of the Proctor Gallagher Institute, which has transformed countless lives with his message of prosperity.

SANDRA GALLAGHER is the co-founder, CEO, and president of the Proctor Gallagher Institute. She previously worked in banking law and was an adviser to boards and top executives of Fortune 500 firms. Today, Gallagher works closely with Bob Proctor and their team of professionals to provide coaching, training, and consulting related to their powerful, and transformative concepts and strategies.