Interceptive Actions in Sport: Information and Movement (Paperback)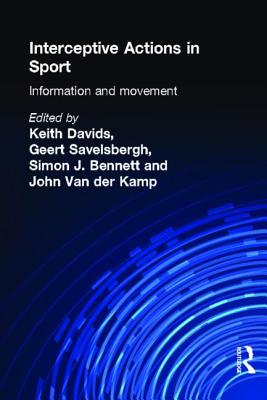 Description
---
Dynamic interceptive actions are those actions for which the body, or an implement, must be moved into the right place at the right time in order to accomplish a task. These actions are particularly prevalent in sport, for example reaching to catch a ball or running towards a target to make a tackle.
This book is the first to offer a comprehensive review of existing theoretical research on dynamic interceptive actions, as well as close examination of specific, practical applications. The book includes material on:
* catching
* wielding tennis rackets
* putting in golf
* controlling and kicking a soccer ball.
It is essential reading for anybody with a close interest in motor learning and control or skill acquisition, and will be of interest to students of sport psychology, movement science and coaching science.