Exploring Language Change (Hardcover)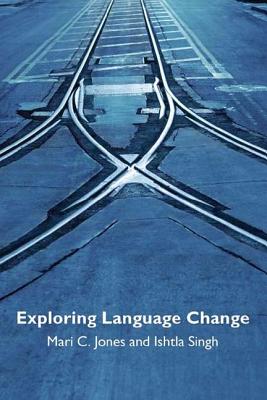 $54.95

Special Order - Subject to Availability
Description
---
In this student-friendly text, Jones and Singh explore the phenomenon of language change, with a particular focus on the social contexts of its occurrence and possible motivations, including speakers' intentions and attitudes.
Presenting new or little-known data, the authors draw a distinction between "unconscious" and "deliberate" change. The discussion on "unconscious" change considers phenomena such as the emergence and obsolescence of individual languages, whilst the sections on "deliberate" change focus on issues of language planning, including the strategies of language revival and revitalization movements. There is also a detailed exploration of what is arguably the most extreme instance of "deliberate" change; language invention for real-world use.
Examining an extensive range of language situations, Exploring Language Change makes a clear, but often ignored distinction between concepts such as language policy and planning, and language revival and revitalization. Also featured are a number of case studies which demonstrate that real-life language use is often much more complex than theoretical abstractions might suggest.
This is a key text for students on a variety of courses, including sociolinguistics, historical linguistics and language policy and planning.