Grandfather: A Native American's Lifelong Search for Truth and Harmony with Nature (Paperback)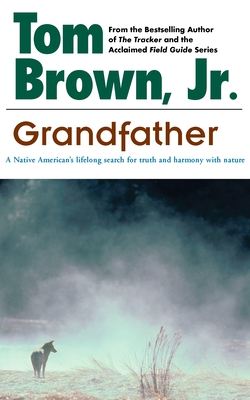 $15.00
Email or call for price.
Description
---
Who is Grandfather? To Tom Brown, Jr. he was an invaluable teacher, one without limits or time, one whose world was an eternity, and whose riches were defined in the beauty of nature. The true identity of Brown's teacher is one of the many great mysteries which unfold in this tribute to the eternal spirit in everyone.
About the Author
---
Tom Brown, Jr. began to learn hunting and tracking at the age of eight under the tutelage of an Apache elder, medicine man, and scout in Toms River, New Jersey, and is the author of 16 books on nature. He was the technical advisor on The Hunted, a major motion picture starring Tommy Lee Jones and Benecio Del Toro.  In 1978, Tom founded the Tracker School in the New Jersey Pine Barrens where he offers more than 25 classes about wilderness survival and environmental protection.