Cavedweller: A Novel (Paperback)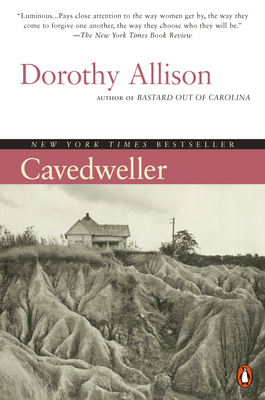 Description
---
From the author of the "flawless" (The New York Times Book Review) classic Bastard Out of Carolina comes Cavedweller, once again demonstrating Allison's umatched strengths as a storyteller. Reading "like a thematic sequel" (The New Yorker) to her first novel, Cavedweller tackles questions of forgiveness, mother-daughter bonds, and the strength of the human spirit.

When Delia Byrd packs up her old Datsun and her daughter Cissy and gets on the Santa Monica Freeway heading south and east, she is leaving everything she has known for ten years: the tinsel glitter of the rock 'n' roll world; her dreams of singing and songwriting; and a life lived on credit cards and whiskey with a man who made promises he couldn't keep. Delia Byrd is going back to Cayro, Georgia, to reclaim her life--and the two daughters she left behind...Told in the incantatory voice of one of America's most eloquent storytellers, Cavedweller is a sweeping novel of the human spirit, the lost and hidden recesses of the heart, and the place where violence and redemption intersect.
About the Author
---
Dorothy Allison is the acclaimed author of the nationally bestselling novel Bastard Out of Carolina, which was a finalist for the 1992 National Book Award. The recipient of numerous awards, she lives in Northern California.