Authentic Materials Myths: Applying Second Language Research to Classroom Teaching (Paperback)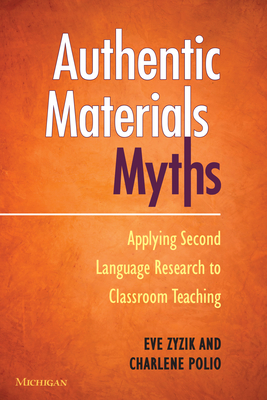 Description
---
The use of authentic materials in language classrooms is sometimes discussed as a reliable way to expose students to the target language, but there is also disagreement regarding what kinds of authentic materials should be used, when they should be used, and how much of the curriculum should revolve around them. This volume in the
Myths
series explores the research related to the use of authentic materials and the ways that  authentic materials may be used successfully in the classroom. Like others in the
Myths
series, this book combines research with good pedagogical practices.  
The myths examined in this book are:
Authentic texts are inaccessible to beginners.
Authentic texts cannot be used to teach grammar.
Shorter texts are more beneficial for language learners.
Activating background knowledge or making a word list is sufficient to prepare students for authentic texts.
Authentic texts can be used to teach only listening and reading.
Modifying or simplifying authentic texts always helps language learners.
For learners to benefit from using authentic texts, the associated tasks must also be authentic.
The Epilogue explores the challenges of using authentic texts in the classroom and calls for more research.