Greek Poems to the Gods: Hymns from Homer to Proclus (Paperback)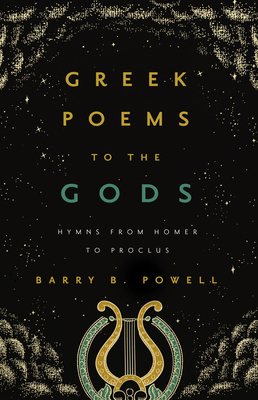 Description
---
The ancient Greek hymnic tradition translated beautifully and accessibly. 

The hymn—as poetry, as craft, as a tool for worship and philosophy—was a vital art form throughout antiquity. Although the Homeric Hymns have long been popular, other equally important collections have not been readily accessible to students eager to learn about ancient poetry. In reading hymns, we also gain valuable insight into life in the classical world. In this collection, early Homeric Hymns of uncertain authorship appear along with the carefully wrought hymns of the great Hellenistic poet and courtier Callimachus; the mystical writings attributed to the legendary poet Orpheus, written as Christianity was taking over the ancient world; and finally, the hymns of Proclus, the last great pagan philosopher of antiquity, from the fifth century AD, whose intellectual influence throughout western culture has been profound.

Greek Poems to the Gods distills over a thousand years of the ancient Greek hymnic tradition into a single volume. Acclaimed translator Barry B. Powell brings these fabulous texts to life in English, hewing closely to the poetic beauty of the original Greek. His superb introductions and notes give readers essential context, making the hymns as accessible to a beginner approaching them for the first time as to an advanced student continuing to explore their secrets. Brilliant illustrations from ancient art enliven and enrichen the experience of reading these poems.


 
About the Author
---
Barry B. Powell is Halls-Bascom Professor of Classics Emeritus at the University of Wisconsin-Madison and author of Classical Myth, Homer and the Origin of the Greek Alphabet, Writing and the Origins of Greek Literature; and translations of the Iliad, the Odyssey, and the Aeneid; and many other books.
Praise For…
---
"A gem of a book. . . . Powell, who wears his learning as lightly as seersucker . . . is always sensitive to the Greek, and brings it across into clear, natural English, at the pitch-perfect register for the solemn or the ludic hymn."
— Spectator

"An impressive volume that we think lovers of poetry and of classical antiquity will appreciate."
— Coffee with the Poets