The Shelter Cycle (Paperback)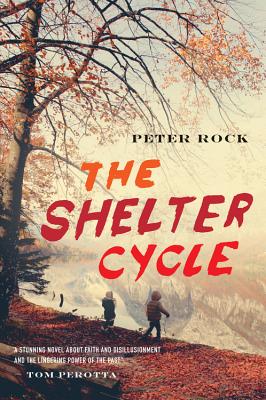 $14.95
Special Order - Subject to Availability
Description
---
"Riveting, suspenseful . . . Achieves a unique harmony between otherworldly beliefs and earthly realities." – San Francisco Chronicle

Francine and Colville were childhood friends raised in the Church Universal and Triumphant, a religion that predicted the world could end in the late 1980s. While their parents built underground shelters to withstand the impending Soviet missile strike, Francine and Colville played in the Montana wilderness, where invisible spirits watched over them. When the prophesied apocalypse did not occur, the sect's members resurfaced and the children were forced to grow up in a world they had believed might no longer exist.

Twenty years later, Francine and Colville are reunited while searching for an abducted girl. Haunted by memories and inculcated beliefs, they must confront the Church's teachings. If all the things they were raised to believe were misguided, why then do they suddenly feel so true?

"[A] remarkable, empathetic exploration of the nature of faith, meaning and happiness." – Laura Miller, Salon.com


About the Author
---
PETER ROCK is the author of several novels, including My Abandonment, and a collection of stories, The Unsettling. He teaches writing at Reed College.
Praise For…
---
"A stunning novel about faith and disillusionment and the lingering power of the past." - Tom Perotta
"A remarkable, empathetic exploration of the nature of faith, meaning and happiness."—Laura Miller, Salon.com
"Riveting, suspenseful . . . Achieves a unique harmony between otherworldly beliefs and earthly realities."—San Francisco Chronicle
"Let us give Rock an A-plus for setting in motion a story that is intricate and interlocking, a double helix where fact and faith mirror each other, the view refracting and refracting again. Also, for using an open hand (heart, mind) with characters one might easily write off as crackpots, and for laying out figurative (and literal) vistas where the ground shifts, then opens up, and then explodes." –
Oregonian
"Peter Rock further demonstrates his literary finesse with this intense novel about two people who grew up with a spiritual clan bracing for the apocalypse…. The real beauty in Rock's narrative lies not in the carefully revealed secrets, but in the curious humanity within each of them."—
Publishers Weekly
(starred review)"As luminous as it is sinister and innocent,
The Shelter Cycle
is a book not quite like any other. Peter Rock renders masterfully the ferocity and intensity of bonds between childhood friends as well as adults, coupling also the inescapable loneliness and yet hope within the human soul." — Rick Bass"Peter Rock is marvelous at revealing both the insightful strangeness and the madness erring on the outskirts of civilization, and at showing with great sympathy how quickly we can slip from one to the other." — Brian Evenson"
The Shelter Cycle
is a beautifully crafted, beautifully felt novel. Rock's rendering of place is, as usual, flawless. He knows terrain so well, both geographical and human, where we hide and where we can be found. The writing is fierce, smart and moving. This is the real deal." — Percival Everett"Certain writers are so unnervingly original their work secedes from our shared world and makes up a world of its own. With
The Shelter Cycle
it's clear that Peter Rock's world is the most singular and wondrous of them all." — Susan Choi
"A beautifully lyrical, brooding and haunting tale of faith and faithfulness on the edge of civilization as we know it."—
Shelf Awareness
"Expertly imagined, eminently readable, and inarguably haunting." – Booklist