The Man in the High Castle (Tie-In) (Paperback)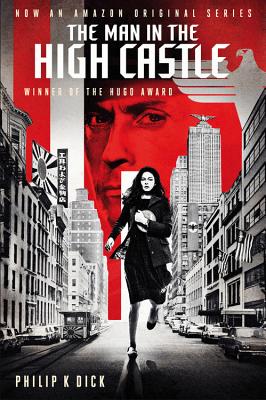 Staff Reviews
---
With all the publicity surrounding the recent series loosely based on this classic, I picked up a copy to get a taste of the original and could not put it down. It isn't science fiction, but an alternative history of a world in which Germany and Japan won WW2. The US is divided into a Nazi East Coast and a Japanese West. In the neutral zone separating them our heroine, a Judo instructor, struggles to survive in this nightmare world. She reads a book banned by the German high command, which seems to offer a glimmer of hope, a way back to a better life. Now she can no longer be content to just survive. We also follow a Japanese official whose code of ethics conflicts with the bureaucracy in which he serves, an antique dealer with the morals of Ebenezer Scrooge and a Nazi undercover agent – all fascinating characters. This is a brilliant novel, well written and thoroughly enjoyable.
—
Bob
Description
---
Now an Amazon Original series

Winner of the Hugo Award

"The single most resonant and carefully imagined book of Dick's career." —New York Times

It's America in 1962. Slavery is legal once again. The few Jews who still survive hide under assumed names. In San Francisco, the I Ching is as common as the Yellow Pages. All because some twenty years earlier the United States lost a war—and is now occupied by Nazi Germany and Japan.

This harrowing, Hugo Award–winning novel is the work that established Philip K. Dick as an innovator in science fiction while breaking the barrier between science fiction and the serious novel of ideas. In it Dick offers a haunting vision of history as a nightmare from which it may just be possible to wake.
About the Author
---
Over a writing career that spanned three decades, PHILIP K. DICK (1928–1982) published 36 science fiction novels and 121 short stories in which he explored the essence of what makes man human and the dangers of centralized power. Toward the end of his life, his work turned toward deeply personal, metaphysical questions concerning the nature of God. Eleven novels and short stories have been adapted to film, notably Blade Runner (based on Do Androids Dream of Electric Sheep?), Total Recall,Minority Report, and A Scanner Darkly. The recipient of critical acclaim and numerous awards throughout his career, Dick was inducted into the Science Fiction Hall of Fame in 2005, and in 2007 the Library of America published a selection of his novels in three volumes. His work has been translated into more than twenty-five languages.