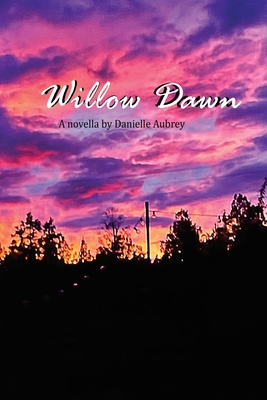 $14.00

Not Available In-Store - Usually Ships from Warehouse in 1-5 Days
Description
---
Willow has lived a young life that millions would love to have. Traveling the world with her family and famous uncle, she's seen and done almost everything. But when one choice at age fourteen dictates her entire future, she has to look at who she is now and who she wants to be for the new life growing inside of her.
This coming of age novella is marked by the reality of young teen pregnancy and the impossibly difficult decision of how or if to raise a baby when you're still one yourself. It puts a realistic spin on a perspective unique to the dilemma Willow faces.
A continuation of Jordan Blue, this sophomore book from Martin introduces a new chapter to the life and love story the reader was left with at the conclusion of the debut novel. It answers questions that were left hanging in Jordan Blue and births a whole new generation to the lively and unusual Ellingson household.
A quick read with nothing but heart, Willow Dawn is sure to capture a new audience and feed those who were left wondering, what was next for the red-headed world wonder and those that loved and grew with him?