Tie Dyed: Avoiding Aquarius (Hardcover)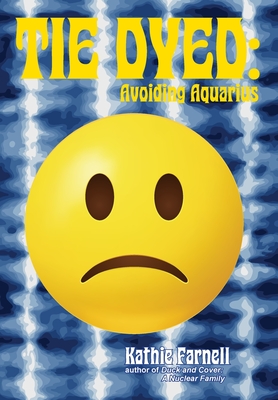 $24.99

Not Available In-Store - Usually Ships from Warehouse in 1-5 Days
Description
---
In this hilarious account of her high school and college years in Alabama during the sixties and seventies, Kathie Farnell's wry observations, her excellent portraits of family and friends, her willingness to laugh at herself, and her placing her own experiences into a larger historical and cultural context-all offer the reader a not-to-be-missed reading experience.
It's the late 60's, and Kathie is having a wardrobe crisis: her mother doesn't think her skirts are short enough.
Meanwhile, at enormous Sidney Lanier High School, the administration is ignoring the fact that somebody has planted marijuana in the library's ficus. On the home front, Kathie's brothers have started a pot plantation on the carport roof, and Jimi Hendrix' "All Along the Watchtower" has become the household theme song.
What a relief to escape to small University of Montevallo, suspended in Jello since the 1950s, where there's no violence on campus, and not much of anything else, either. Kathie may be missing the whole flower generation vibe, but she stays pretty busy coping with hippies, ghosts, Miss Poultry, and Jeb Stuart Magruder, not to mention answering all those Star Trek letters.
If she can't find her dream career, the alternative, looming on the horizon, is law school.
Are they absolutely certain the Moon is in the Seventh House?