The Fugitive's Concerto (Paperback)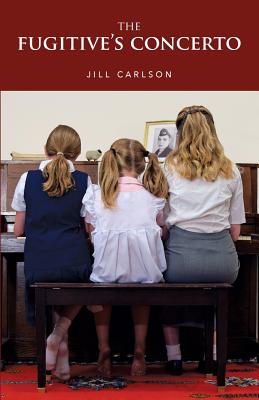 $11.90

Not Available In-Store - Usually Ships from Warehouse in 1-5 Days
Description
---
Come with us to the nation's capital.
It's Spring, 1945: The Allies are at the gates of Berlin. Death and "missing in action" telegrams arrive daily. And parents gather their children close.
But in the Farnsworth neighborhood of Arlington, Virginia, three musical sisters keep watch for the mysterious Bottle Man. Who is he, and why is the War Department investigating him? And in the darkening woods, a stranger sings to the youngest sister -- perhaps it's someone who knows her guilty secrets.
The Fugitive's Concerto will keep you reading until the surprising last note. Written from a rich store of childhood memories and a lifetime of classical music, Jill Carlson's story resounds with the Good Humor Man's tinkling bells, Spam dinners, and escapes from the neighborhood bully.
Jill brings her finely woven mystery to life gradually. She says, "I unfold my characters in all their dimensions. About the tenth re-write is where the fun really begins." The ultimately refined version took her nine years to create.
Everything in this book whispers family. Even the publishing company, "Merton Glenn," is named after patriarchs of Jill's family. Daughter Stephanie, a 20-year editor and graphic artist, did the layout and editing; husband Jerry, a sixty-year journalist, is her advisor and business manager; son Erik helped her through the battle scenes, and grandson Terry was the photographer. "It was all that I needed," says author Jill.
Perhaps The Fugitive's Concertois just what youneed for a surprise vacation of suspense and hope. Take the dare. Prepare for tears of joy in the final resolution of mystery, conflict -- and grace.
Jill Carlson is the author of What Are Your Kids Reading? (Wolgemuth & Hyatt, 1991); Run Baby Jake(Merton Glenn Publishing House, 2005) and over 100 published articles. A former English teacher and piano coach, she remembers Virginia, Pennsylvania, Montana, Morocco...and Iowa, where she and her husband live and work on a three-generational farm.