Dish Rag Magazine: Open 24 Hours (Paperback)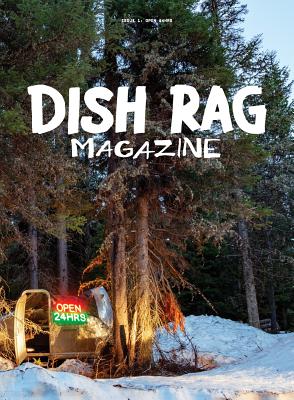 $25.00

Special Order - Subject to Availability
Description
---
Dish Rag is a bi-annual print magazine that uses cultural fermentation as a lens to analyze a new theme each issue through long-form essay and photography. Note that the root of fermentation is in the culture it comes into contact with. This is both literally and figuratively important.
The word "culture" as we popularly use it today is rooted in the field of science, originally used in regard to the growth of bacterial or yeast populations. Eventually, the word was normalized in a way that liberated it from the field of science and opened it up for etymological revision enabling cross-disciplinary usage. In that same way, Dish Rag seeks to normalize food as an inherent part of culture as opposed to an isolated genre, and highlight its strength as a narrative vehicle and capacity for meaning. We are not a magazine about the externalized world of food and culture. Dish Rag is a magazine that uses food as a means of telling culture through personal experience. Mirroring the process of fermentation, contributions to our magazine are from the people we come into contact with during the course of a specific span of time. Our staff is fluid and we feel that remaining in flux is critical to our mission because it instills a unique terroir to each issue.
Imagine the magazine as an actual dish rag, saturated with the many different substances of experience. What we are wringing out is that which would otherwise neglected by the subconscious mind, and it is always magically unpredictable.