Headtrash: The Leading Killer of Human Potential (Paperback)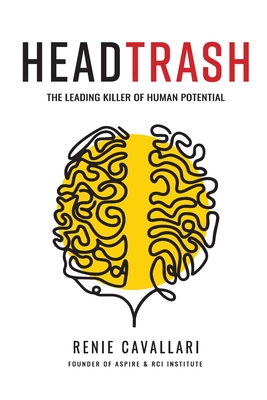 $16.99

Not Available In-Store - Usually Ships from Warehouse in 1-5 Days
Description
---
Successful people aren't necessarily smarter, happier, or more competent. They are simply better at dumping their trash
HeadTrash shapes our reality, sucks our energy, and shifts our focus from self-acceptance and inner peace to worry and fear. Change your HeadTrash and you'll change your life.
In HEADTRASH, RCI Institute founder Renie Cavallari teaches you how to stop questioning yourself and dump your HeadTrash for less anxiety, bigger potential, and a better quality of life. Filled with practical strategies and heartwarming true stories, this is your inspirational self-improvement guide to master the little taunting voice in your mind that doubts your goals, shames your leadership, and weakens your personal power.
You'll discover:
Imprints, ego, and lifeline and how they influence your HeadTrash.
Survival tips to quickly pinpoint your emotional state, stay out of the danger zone, and spend more time in the connected side of your emotional brain.
How to identify the BIG LIE and loosen its grip on your emotions, and achieve a clearer mindset during life and professional stress.
Twenty-nine habits for your HeadTrash toolbox to silence the inner voice sabotaging your personal growth.
Personal stories of business leaders' struggle against their HeadTrash to help you embrace your own journey.


You deserve to build a life full of success, happiness, and love-without every challenge weighing you down and wasting your precious time in this world. Dump your trash and empower your potential with HEADTRASH