The Legends of Landover: Long-Lost Stories of the Washington Capitals (Paperback)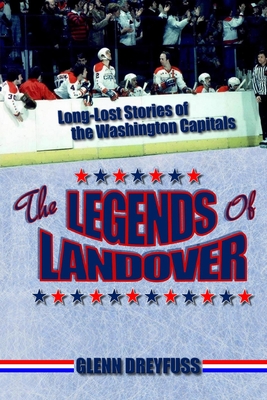 $10.00

Not Available In-Store - Usually Ships from Warehouse in 1-5 Days
Description
---
"There have been 1,506 team seasons in the NHL over the past 100 years," espn.com calculated in 2017. The 1974-75 Capitals earned 13% of possible standings points, "which ranks them at No. 1,506." How has there not been a book about this group?
Deep-dive research (more than 170 unique sources) revealed that beyond this historically wretched expansion season, the decade-and-a-half climb out of the wreckage was worthy of sharing - and hadn't previously been shared. The book's filter is that each story should make the reader smile or reflect. In other words, dry recitations of games and statistics wouldn't cut it. This is a volume about people and the circumstances they found themselves in, that just happened to revolve around a hockey franchise. Luckily, a wealth of those circumstances turned out to be hilarious, poignant, and thought-provoking.
The '70's and '80's Capitals are also a jumping-off point to larger topics of American society. Much of the book is divided by subject, rather than chronology. Topics examined include bigotry (Pride, Prejudice & Pucks, chapter 6); the ethics of hockey fighting, and disregard for player safety (Comedy Club, Fight Club, Health Club, chapter 7); the political class (Hockey Sticks and Politics, chapter 8); foreign relations (Exhibitions of Note, chapter 9); media relations, and lack of same (Media, chapter 10); arena issues (Capital Centre, chapter 11); the business of sports (Save The Caps , chapter 12).
The public's fascination for online lists often exploit the expansion Capitals, when the topic is "worst sports teams of all time." What never gets mentioned is context: Why were they so bad? How did the NHL allow such dysfunction? What was it like playing, coaching and managing that team? What were the economic ramifications? When was the team finally able to tunnel out of their hole? This book is both a wild ride and a cautionary tale for fans and sports leagues alike.