The Water Child (Paperback)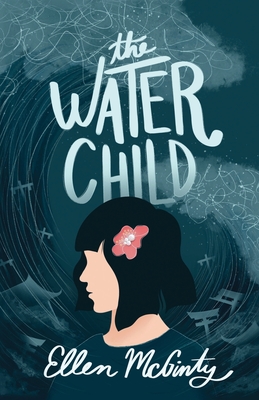 $15.99

Not Available In-Store - Usually Ships from Warehouse in 1-5 Days
Description
---
From debut author Ellen McGinty comes a heartbreaking tale of discovery and loss, inspired by the events of the 2011 Great East Japan Earthquake.
Seventeen-year-old Tora Hayashi has always been irresistibly drawn to the ocean, lulled by the dream of becoming a pearl diver like her free-spirited, adventurous mother. But when their family moves to Tokyo, Tora's beloved Okaasan becomes increasingly withdrawn, opening up an impassable chasm between mother and daughter.
Then Tora's mother vanishes in the middle of the night, taking only her most precious possession: a pearl-white diving suit, locked away when they left Miyako. Believing that Okaasan may have returned to the sea, Tora persuades her best friend, Sakura, to accompany her back to their coastal hometown under the guise of a spring break trip. There, Tora begins to unravel a complicated web of painful secrets about her mother's past...and discovers the real reason for the distance between her and Okaasan.
As Tora struggles to regain her balance, the entire coastline is hit by a brutal earthquake. With buildings collapsing and tsunami sirens wailing, Tora and a group of refugees race against a towering wall of water to reach high ground. But when time runs out, it'll take every ounce of strength she has to survive in a world where the ocean she loves is now bent on destroying her.