Mansfield Manor: A new neighborhood, a deadly past, it may be time to move again. (Paperback)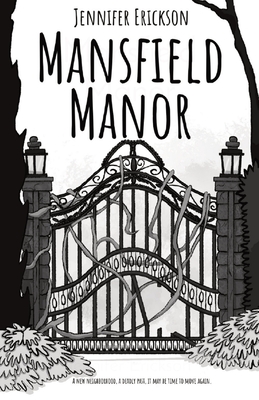 $9.99

Not Available In-Store - Usually Ships from Warehouse in 1-5 Days
Description
---
This is an exciting book about a brother and sister moving to a new place and finding a house that is not like any other. Matt and Lizzy find themselves in a home where they find adventure, ghosts, and more questions than answers. Here is a little of what you will find in this book written by Jennifer Erickson.
"After not moving for what felt like an eternity, Matt walked over and ducked behind the bed with me. "Matt should we look for a different way out of here? That man might still be in the hallway."
"Where are we going to go, out the window? We have to go back into the hallway. Just be very quiet and stay here. I'm going to go check and see if everything is clear."
My heart is pounding and I can't stop shaking. Watching Matt tiptoe over to the door is horrible. This is like a bad horror movie that we're trapped in.
"Matt, be very quiet when you pull the door open "
"Shhh, I know." Matt said scrunching his nose at me.
I can't help imaging that man is standing right out there, my palms are getting sweaty and I really want to cry. What am I going to do if something happens to Matt? Hiding behind this bed isn't right. The door squeaks as it moves. It sounds so loud, I'm sure the entire neighborhood heard it, if there was a neighbor around here to hear it. Dang, it just occurred to me, no one knows we are here, no one is around to hear us and no one seems to have driven down that road to the iron gate in years.
Read on for more adventure.