An American Tragedy (Vintage Classics) (Paperback)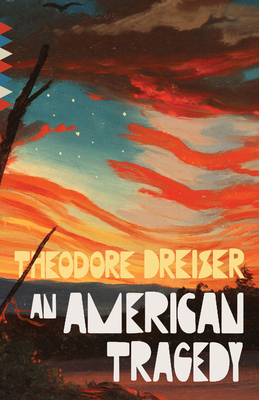 Description
---
This landmark 1925 novel--the basis for the acclaimed 1951 film A Place in the Sun--is both a riveting crime story and a devastating commentary on the American dream.

Theodore Dreiser was inspired by a true story to write this novel about an ambitious, socially insecure young man who finds himself caught between two very different women--and two very different visions of what his life could be. Clyde Griffiths was born poor and is poorly educated, but his prospects begin to improve when he is offered a job by a wealthy uncle who owns a shirt factory. Soon he achieves a managerial position, and despite being warned to stay away from the women he manages, he becomes involved with Roberta, a poor factory worker who falls in love with him. At the same time, he catches the eye of Sondra, the glamorous socialite daughter of another factory owner, and begins neglecting his lover to court her. When Roberta confronts Clyde with her pregnancy, Clyde's hopes of marrying Sondra are threatened, and he conceives a desperate plan to preserve his dream.
About the Author
---
THEODORE DREISER was born in Terre Haute, Indiana, on August 27, 1871. After a poor and difficult childhood, Dreiser broke into newspaper work in Chicago in 1892. A successful career as a magazine writer in New York during the late 1890s was followed by his first novel, Sister Carrie, in 1900. Over the next two decades he published works in a number of literary forms, followed in 1925 by An American Tragedy, a novel that brought him universal acclaim. Dreiser died in Los Angeles on December 28, 1945.