Hey Kid!: A Tiger Batboy Remembers (Paperback)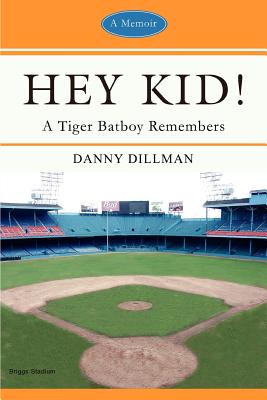 $15.95

Not Available In-Store - Usually Ships from Warehouse in 1-5 Days
Description
---
In the winter of 1948, the Detroit Tigers host an essay contest to find their next batboy. Already a dedicated Tigers fan, young Danny Dillman enters the contest, and to his delight he wins. From 1948 to 1950 he becomes clubhouse boy, ball boy, and batboy for visiting teams at Detroit's Briggs Stadium.
In these glorious years, Dillman discovers the complexities of an apparently simple game. But even more fascinating, he becomes intimately involved with the game's best players. He listens as Ted Williams explains how he became baseball's greatest hitter, witnesses the breaking of the color barrier with the emergence of black players, and sees the Casey Stengel era begin with the New York Yankees.
With vivid detail, Dillman shares the often unknown events of major league baseball. Players had nicknames unheard of to fans and had their own language to describe events on the field. Dillman also discovered that his heroes were just ordinary men-some nice, some not so nice, and some hilarious.
Hey, Kid A Tiger Batboy Remembers offers a slice of nostalgia from baseball's post-World War II years. Dillman provides insights into clubhouse life and offers vignettes of players, famous and lesser-known, from the forgotten age of baseball.